From Karma to Dahrma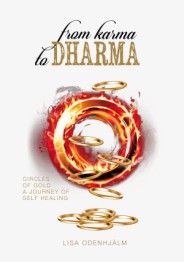 Ord. pris:
399 kr
Pris:
330 kr
Inkl. 12% Moms
Art.nr:
P1732544
Du sparar:
69 kr (17%)
Typ:
From karma to dharma
Antal:
Finns i lager
Författare Lisa Odenhjälm
From Karma to Dharma

This is a book from soul to soul. How we can whole ourselves and mother earth. The light carriers talk about a new time beyond the earth carma and how you can reach this power. How you can work with white magic and the power of light within.

How to create the life you need without headwinds and balance your carmaband for generations ahead.